Update
The Council adopted all three 185th Street rezoning ordinances at the March 16 meeting. You can read a bit more about the decision at the Shoreline Area News blog.
On February 23 the Shoreline City Council directed staff to make changes to the Planning Commission's recommended zoning map for the 185th Street Station Subarea.
Council is scheduled to adopt the entire 185th Street Station Subarea Plan package, including the zoning map and development regulations, on March 16.
The current proposal has the rezone occurring in three phases:
Phase 1 occurring immediately upon adoption of the Subarea Plan and zoning map.
Phase 2 would begin in 2021
Phase 3 in 2033.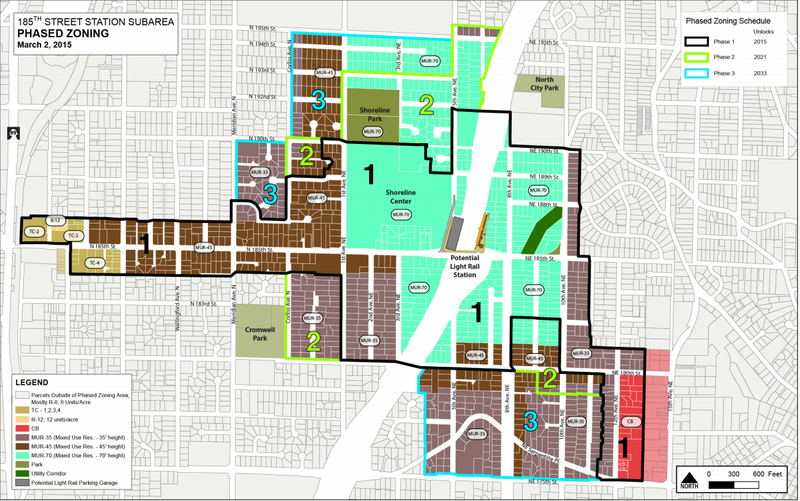 Read more about this at the Shoreline Area News.
The best way to comment is to email Council at council@shorelinewa.gov in advance of the meeting. There will also be a limited amount of time for oral public comment at the Council meeting on March 16.