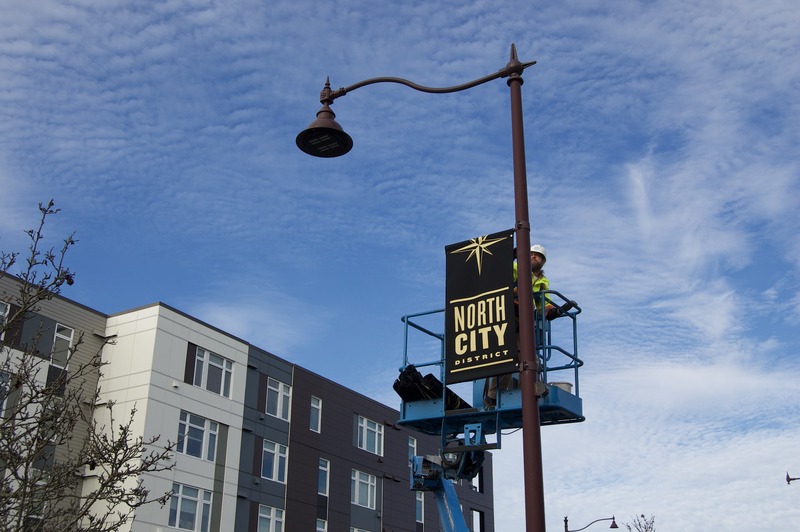 Perfect blue skies to watch the banners get installed! Thirteen North City banners were put up today – part of our effort to enhance the cityscape in our little town. This project was funded by a mini-grant from the City of Shoreline.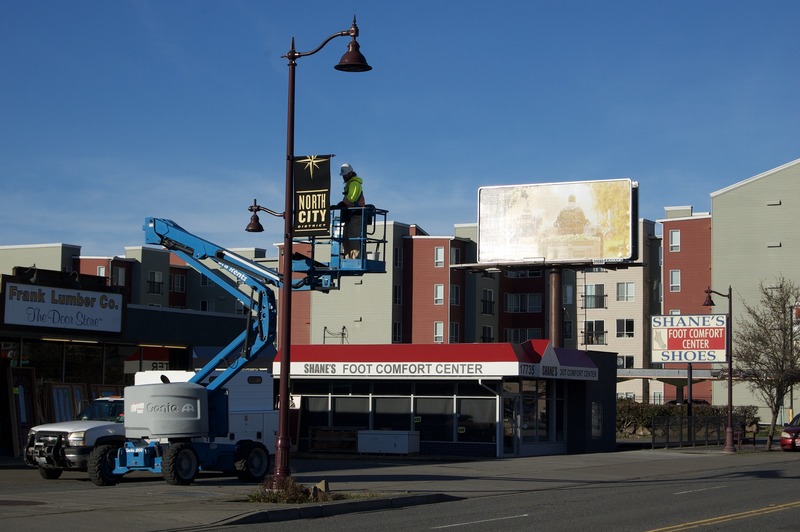 Many thanks to the City of Shoreline Neighborhoods Coordinator, Constance Perenyi, for helping us navigate the city's requirements with a minimum of hassle and a maximum of speed and efficiency.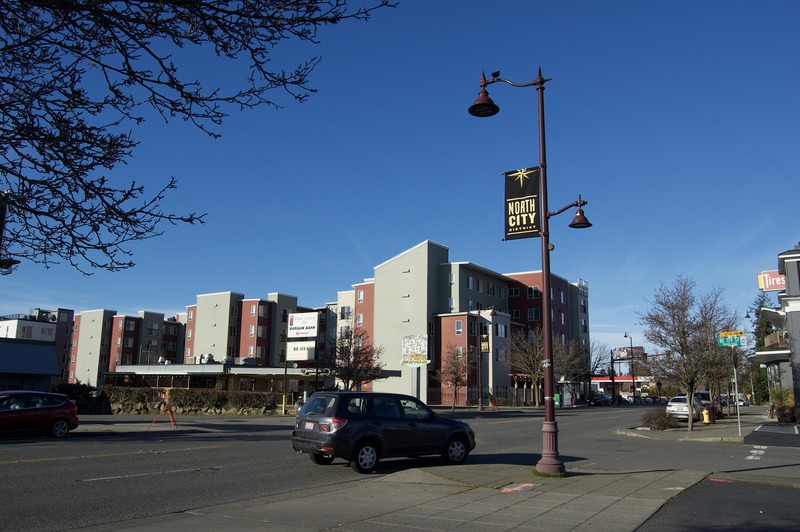 We will need to support ongoing maintenance and any future banner projects on our own and will be working on fundraising to that end. Stay tuned!
---