On May 20th, the city will host an open house regarding the 145th Street Multimodal Corridor Study currently being performed by the City of Shoreline.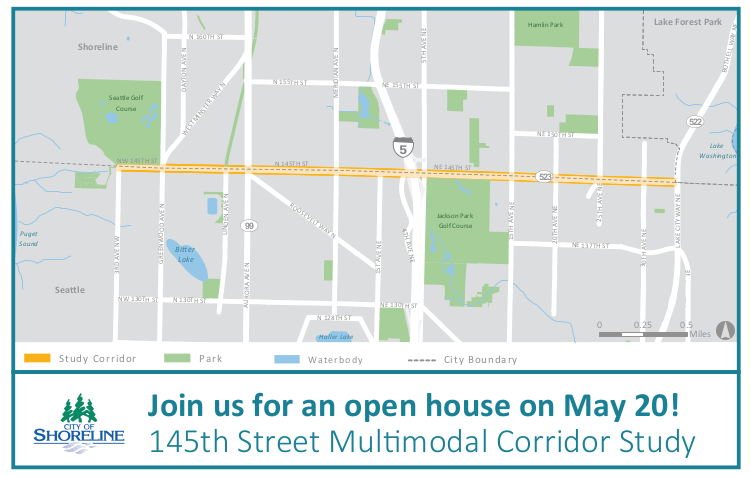 145th Street (SR 523), which borders Shoreline and Seattle, is a major east-west travel corridor connecting north King County with Aurora Avenue (SR-99), Lake City Way (SR 422), and a future light rail station near I-5. The City of Shoreline is leading a corridor study to address traffic congestion, and improve safe pedestrian, bike and transit access.
If you have questions, please contact Catherine Lander at clander@shorelinewa.gov or (206) 801-2415.