The neighborhood association has started has been working to revamp/replant the landscaping in the North City Gateway planters at the corner of 15th and 170th.
Thanks to the efforts of many, but especially Karen Benson and Yoshiko Saheki new plantings are now in! Thanks also to Kevin Atkinson and the Ken and Victoria Adams family (as well as whoever else I've left out) for weeding and cleanup in preparation for the planting.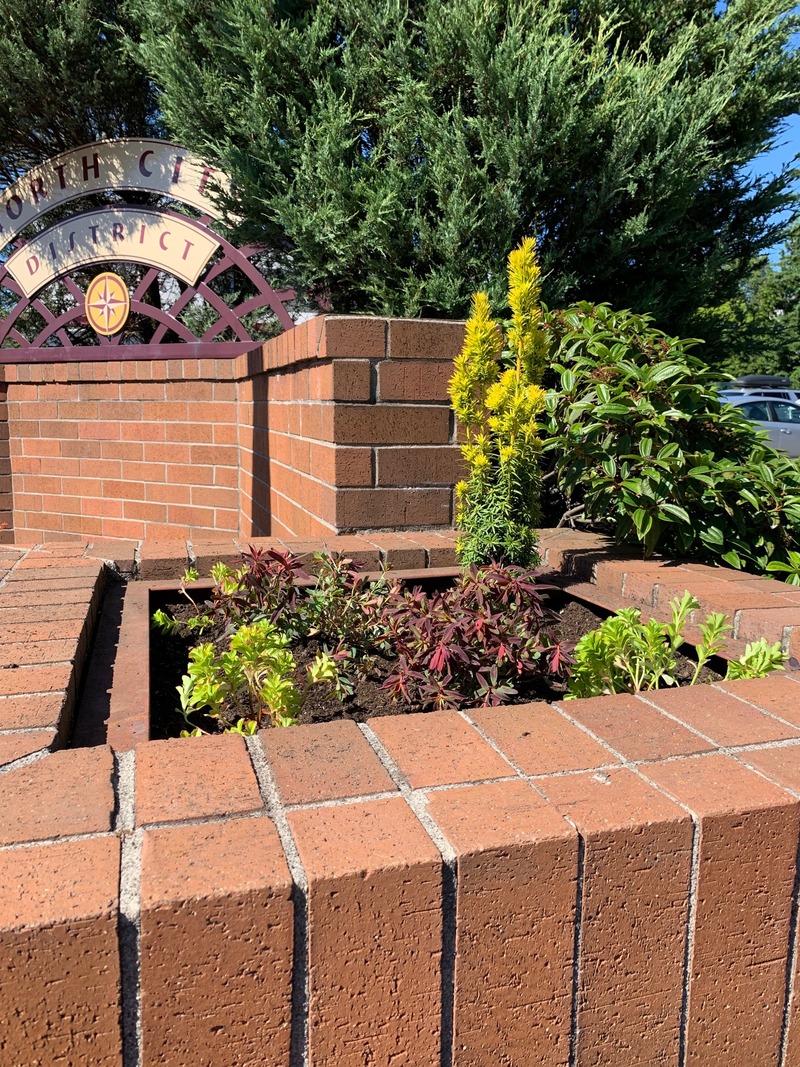 As the Summer heat continues, we will be seeking volunteers to help with watering. Stay tuned for more on that.